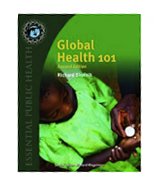 Author: Richard Skolnik, MPA
Affiliation: Yale, School of Public Health, New Haven, Connecticut
Publisher: Jones & Bartlett Learning
Publication Date: 2012
ISBN 10: 0763797510
ISBN 13: 9780763797515
eISBN: 9780763797522
Edition: 2nd

Description:
Global Health 101, Second Edition (Formerly Titled Essentials Of Global Health) Is A Clear, Concise, And User-Friendly Introduction To The Most Critical Issues In Global Health. It Illustrates Key Themes With An Extensive Set Of Case Studies, Examples, And The Latest Evidence. While The Book Offers A Global Perspective, Particular Attention Is Given To The Health-Development Link, To Developing Countries, And To The Health Needs Of Poor And Disadvantaged People. Global Health 101 Builds On The Success Of An Introductory Global Health Course Taught By The Author At The George Washington School Of Public Health And Health Services And Is Ideally Suited For The The Association Of American Colleges And Universities Recommended Course By The Same Name.
Related Titles